This is the second post in a 5-part series on our journey from certification to acceptance of our compostable food ware products in Metro Vancouver. Read Episode 1 for the background on this story, and bookmark our blog to follow along!
This week we tell you about our time spent at a turned windrow composting facility in Lytton, BC.
Revolution Resource Recovery (RRR) serves the Vancouver Lower Mainland, and is actually two business in one: a waste hauler and a compost facility! They were formerly known as NorthWest Waste Solutions and Northwest Organics, respectively.
A hauler operating their own compost facility puts them in a unique position.
For most haulers, contamination in their organics stream has the potential to cost them more, if the facility they take it to catches on and charges them. For RRR, contamination in the organic waste stream directly impacts their composting operation, so their sister hauler has a vested interested in encouraging their customers to go compostable without contamination. So, this compost facility welcomes BSIbio's certified compostables with open arms.
This compost facility also has a 180-day plus compost cycle. The perfect place to start our study!
—
It's 5am, the sun is just breaking through the clouds. We're in a covered pickup truck owned by the UBC Faculty of Land and Food System, with our bags and boxes of compostable food ware for the test trial. This is our first facility and there's a buzz of excitement in the air, although it's a bit of a bumpy ride in the typical pickup benchseat.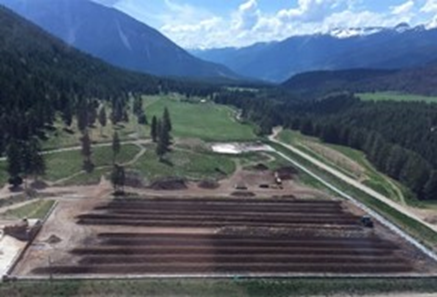 By the time we reach Revolution Ranch, John the facility manager is ready to welcome us through the bear and cattle proof gate, past rolling fields of alfalfa, and horses. We find out that much of the land we drove through is a working ranch where the compost is applied.
We begin the day inside, sorting and bagging the different products we're testing. We chose 16 product types to represent every material combination we sell from plain, unlined paper, to paper hot cups lined with a compostable bio-polymer, to our transparent PLA beer cups and cellulose bags.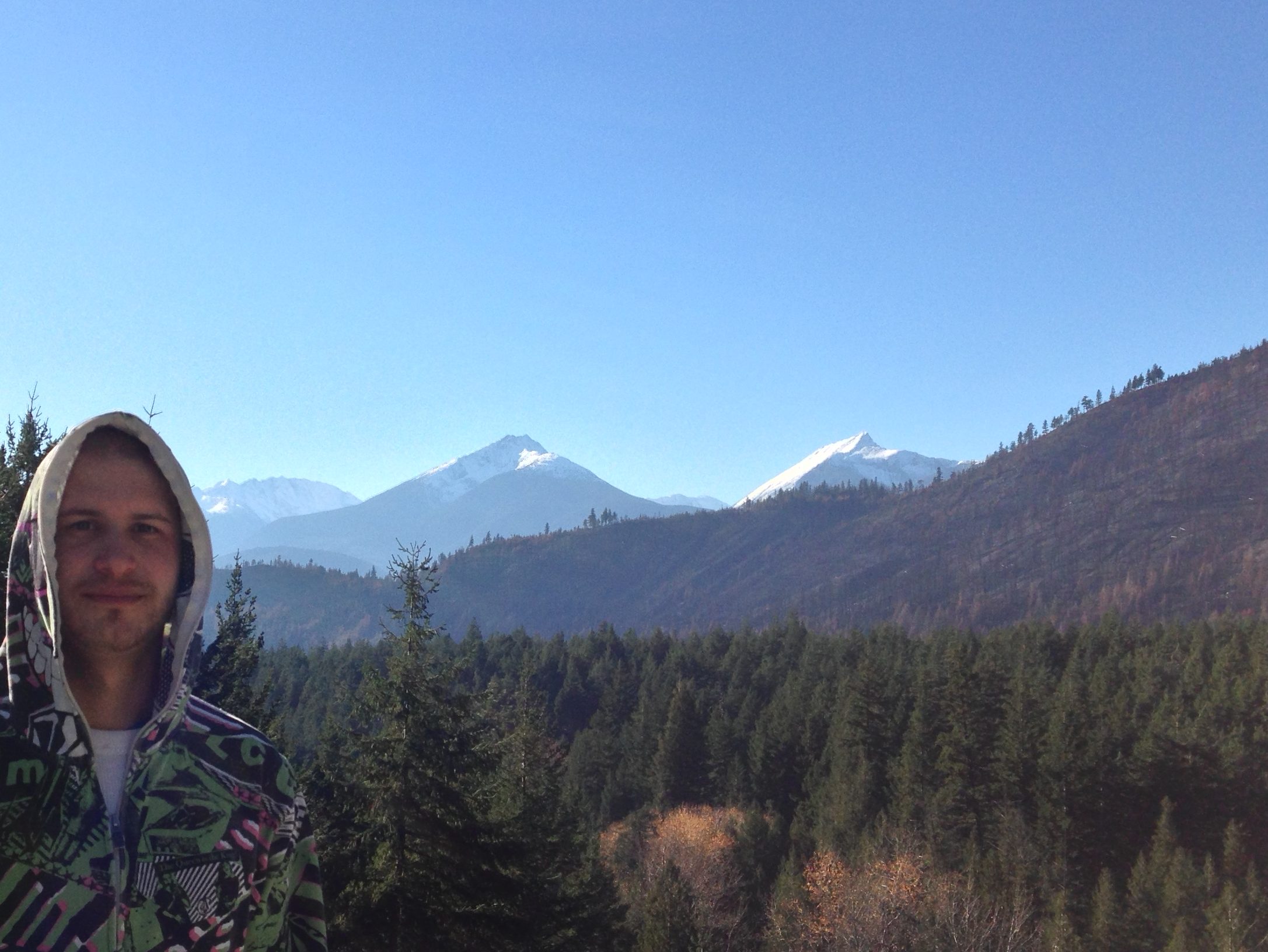 We sort and arrange all our products, and before we know it we're ready for lunch! The sun-filled deck outside the headquarters has a perfect view of the mountains which enclose the valley the compost facility is nestled in, and if you stop talking you can hear the faint giggle of a stream off to the right.
Revolution is a turned windrow facility, where long rows of compost sit beside each other on a concrete pad, and are turned with a specialty machine. We chose a windrow that has already been formed and is past the initial composting stage, to reduce our sample maintenance to every 2-3 weeks instead of every week. This means we have to dig the bags into the side of the windrow.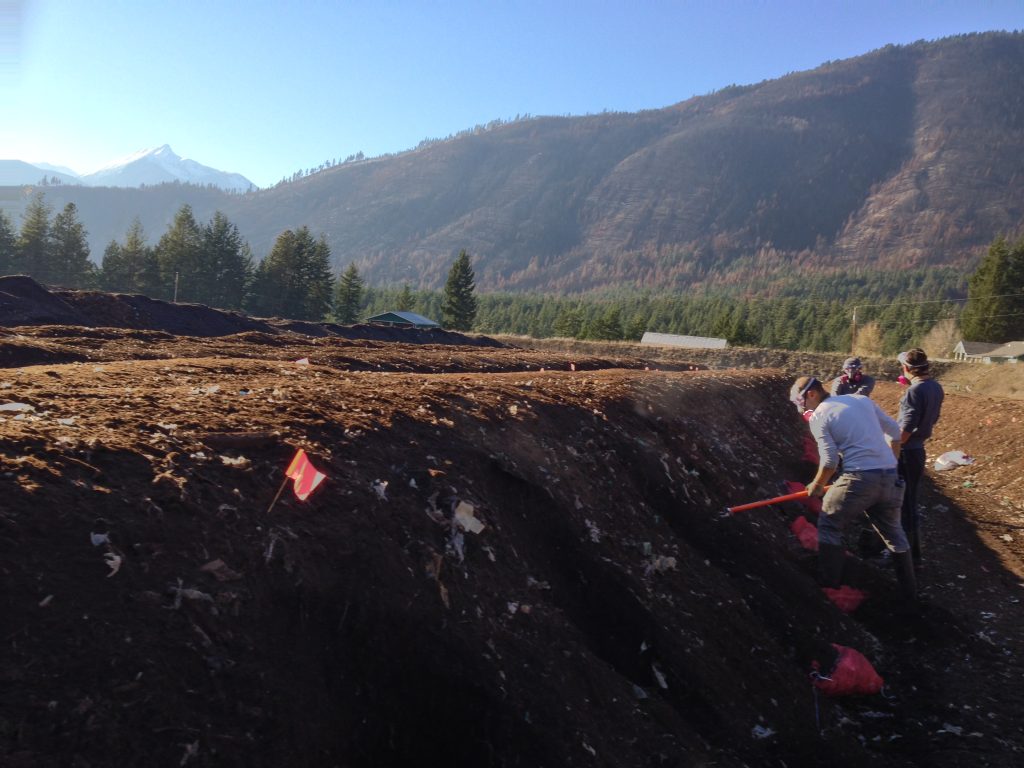 Excited to get our hands dirty, we head to our chosen windrow away from the edge of the facility, since the outside rows tend to experience more extreme temperatures. It's only when we start digging that we see the task ahead of us – our plan to dig 62 holes for our 62 bags was an ambitious one, and it took over 6 hours to get them all in. Fortunately we had our BSIbio team and a helping hand at the facility to get the job done in one day.
To test our products, we simulate an actual composting environment inside a sample bag. The test method for this type of turned windrow facility is simple; dig, fill the sample bag with products and compost from the hole you've dug, mix thoroughly, tie and bury. (If you're interested in more details of the protocol, give us a call! )
It's fun to see our hard-prepared bags dip below the compost, and satisfying as another member of the team fills the hole, with only a rope tail hanging out as a marker to find it again when we come back each time the windrow is turned.
As the sun begins to dip beneath the mountains, the ubiquitous buzz of country insects dies down. The bugs knew when to stop work for the day, but we didn't!
Once the very last bag is buried, there are smiles and congratulations all around. We've planted the bags to stay for 4-10 months, and we'll be back every two to three weeks to repeat the process when it's time to turn the pile. The specialty turning machine would rip through our bags in seconds, so we have the pleasure of making the trip to these lovely hills throughout the fall.
Bookmark us and check back next week for our adventures with tunnels at Whistler Compost Facility!
BSI dug into the compost at regional facilities with the University of British Columbia to make sure our products return to the earth.
Why do you care? Compostable products become a part of our Canadian landscape through the soil. When these pass through your hands, you want to be sure they really do what they say they do. At BSIbio it's our duty to make responsible products, taking into account that they will never disappear, and can only be converted into something else. Your interest and support of our mission helps make that happen!