This is the third post in a 5-part series on our journey from certification to acceptance for our compostable food ware products in the Metro Vancouver region. Read Episodes 1 and 2 for the background on this story, and bookmark our blog to follow along!
This week we share our adventures at an in-vessel composting facility in Whistler and Squamish.
The drive along the Sea to Sky highway is beautiful, with sweeping bends of asphalt dodging between cliffs and ocean. Even better when it's the break of dawn in Fall 2014, and the leaves are just starting to turn. It was an early drive to start our first day at Whistler Compost Facility, a state of the art in-vessel or 'tunnel' compost facility in Whistler, BC. We're partnering with them to test how our compostable food ware and packaging breaks down in their tunnel.
Tunnel composting is gaining popularity as facilities pop up across North America.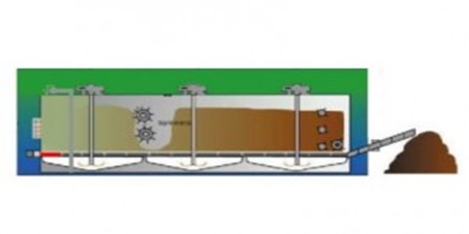 Enclosing compost in a tunnel helps you monitor and control moisture more accurately than when the pile is exposed to the elements.
'Spinners' are agitation bars within the tunnel that turn the compost to keep a consistent moisture level, high and consistent oxygen levels, and aid mechanical breakdown.
These agitator bars also mean we have to change our test method. Before, we put our products in mesh sample bags. In Whistler, there's no way to access the middle of the tunnel to remove bags before they reach the agitator bars. In this system strong soft plastics are such a problem that the facility even removes plastic bags that are compostable, as they can jam up the bars.
Testing using mesh bags is out, so instead, we're dosing whole sections of the tunnel with products in two sets – "low" concentration being 10% product by volume, and "high" being 20%. This works out to a few thousand individual products for testing!
With our boxes of products loaded into the UBC pickup, we pass by thickets of evergreen forest before emerging into a sweet forest valley. The huge steel warehouse that greets us is pretty breath taking.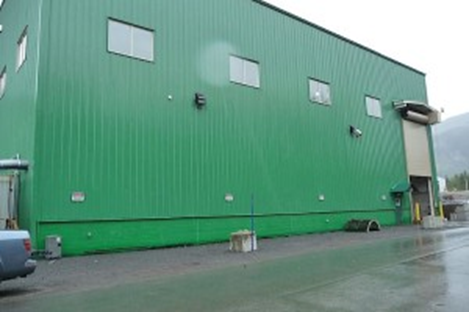 Large piles of woody waste, biosolids, and food scraps are kept beside a large electric crane. The crane's bucket holds more than a tonne of material, and the expert operators adds the three feedstocks to their mixer in a consistent ratio. The mixer is a large funnel with a spinning auger at the bottom. This both crushes and mixes the feedstock before it enters the tunnels for active composting.
Here's where the fun begins for us! We've brought our products onto the deck overseeing the mixer, and we're poised, products in hand, ready to toss them in like a deck of cards. Once we get the OK, there's a flurry of compostable products fluttering into the mixer, loudly crunching the tonnes of material just loaded into it.
The facility manager and mixer operator join in, and we laugh as we try to be quick while preventing the products from nesting in one another as they go in. Thickness affects the rate at which a product composts, and we want each product to have a fair chance.
Finally it's done! We watch our compostable foodware-enriched feedstock run up towards the tunnel. The manager says that our high concentration load has more foodware than they would ever see on a normal basis. Our goal is to test our BÉSICS® products to the extreme, so we are pleased.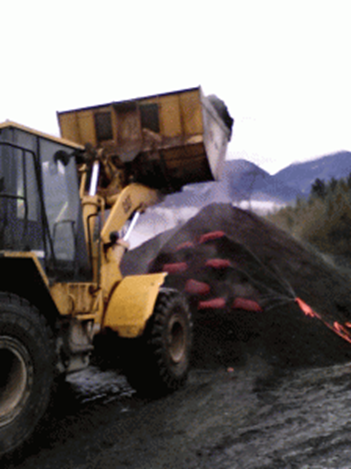 We repeat this process four times, since the facility has two tunnels for us to work with, and we have two concentrations to test. Once our work is done we leave our products to continue on their own adventure, since the tunnel will be pushing our load through for 14 days before we see what's become of them!
The facility cures their compost near Squamish. Curing happens in large windrows where sample bags will stay put, so for 3 months of curing we bring back the mesh sample bags. We're careful to space the bags away from the edges and each other, then cover them up for a long slumber.
Bookmark us, and check back for our adventures with anaerobic digestion and static piles!
BSI dug into the compost at regional facilities with the University of British Columbia to make sure our products return to the earth.
We know our products will never disappear, and can only be converted into something else.
Why do you care? Compostable products become a part of our Canadian landscape through the soil. When you buy these products, you want to be sure they really do what they say they do, breaking down completely and safely. This research is essential as we strive for truly responsible compostable products. Your interest and support of our mission helps make it happen!