With the advancement of technology and rise of quick communication, our day-to-day culture has shifted to one of convenience and immediate gratification. Being able to talk, plan, shop and search all in the comfort of your own home has changed how many industries function and thrive. This convenience culture is even impacting the way we eat!
At the press of a button, almost any food imaginable can be delivered directly to your door. However, along with this convenience come the packaging materials, which usually end up in landfill.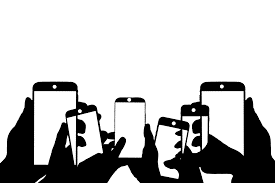 As food delivery services have gained popularity there is concern surrounding the environmental impact of the waste packaging materials. Many of these businesses opt for disposable, single use packaging over more reusable and durable containers. According to a report from the German market research portal Statista, online food delivery in Canada alone is expected to be worth $1.91 billion in 2018, up almost 28 per cent from 2017. As more and more businesses jump on board this will continue to grow!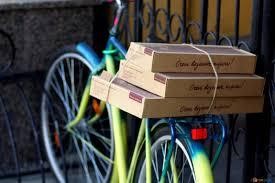 Cities and citizens a like are taking note of this increase. The city of Vancouver reports that takeout containers and disposable cups represent nearly 50 per cent of all garbage collected from public waste bins. Therefore, the cities Zero Waste 2040 strategy outlines different approaches to tackle this issue.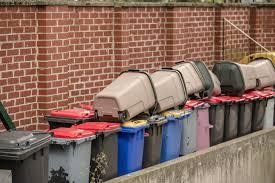 What can you do?
We have collected some tips for you! A list of things you can do right now to reduce food delivery waste. These small actions will make a difference as we transition to a sustainable community.

1. Use bulk condiments
A simple starting point is to use the bulk condiments at your house or work to avoid individual packets. Using a large bottle for your favorite dips and dressings uses significantly less plastic than relying on packets. Larger bottles can be cleaned and recycled after use, while most packets can only be disposed of in the landfill.

2. Remove the unnecessary plastic
We don't need a plastic bag, inside a paper bag, inside another plastic bag. Restaurants can use just one bag for delivery, preferably a re-usable bag over a plastic one. Next time you're offered a plastic bag around your takeout container, opt out.

3. Bring your own container
When possible, bring your own container for leftovers or takeout! Some restaurants may offer deals for bringing in your own container, or waive a takeout fee for the packaging. It would be a win-win! Just be careful and confirm with the establishment that you are allowed to bring in your own container as public health authorities must give the 'okay' beforehand.

4. Request recyclable & compostable packaging
Reduce, re-use & recycle! We have all heard it before and we should embrace this mindset. When it comes to food delivery, projects such as Green-to-go in Durham are streamlining citywide reusable, returnable takeout container services! Until these reusable options are widely accessible, an intermediate step is to use recyclable and compostable take-out packaging. If your favorite cafe or takeout joint doesn't have any, suggest they look into sustainable options!

5. Get involved
Make an impact with your day-to-day purchases. You can also get involved in the Vancouver zero waste movement through projects, meetings and cleanups. Get out there and make a positive difference in the community. Share your zero waste lifestyle! Consumers and business owners alike can vote with their wallets by, purchasing delicious food from restaurants and food delivery companies that support environmental packaging.
Get out there and make a positive difference on the community and share your zero waste lifestyle!
Check out our compostable products that are on SALE now.