Want to green your upcoming event or operations with compostables? Learn how at the COOL2016 Expo: Cool Events for a Cool Planet, hosted by the City of Richmond Sustainable Event initiative and taking place on April 18.
To kick off the event, our BSIbio team is hosting a 1.5 hour workshop on "What Can Compostables Do?" to share the ins and outs of compostable food ware for purchasers, event organizers, sustainability managers, and you!
Space is limited, so save your seat now!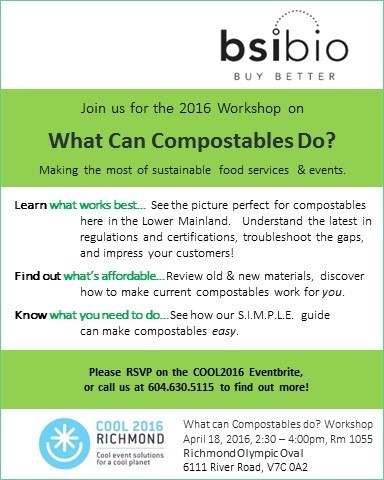 Register on the COOL2016 Website and let your network know you're going!